The school of political economy will launch its inaugural course 'An Introduction to Political Economy and Economics' in October 2019. In 2020 we are planning to expand the range of subjects offered and to also extend our operations to Sydney. You can enrol in the Oct 2019 course by clicking here. You can be notified when our 2020 subjects are open for enrolment by clickinghere
An Introduction to political economy and economics
Starts October 8, 2019.
This course will help you understand, and evaluate, the diverse ideas that exist in political economy and economics. This course offers a pluralist introduction to economics in that it introduces nine (9) schools of thought (rather than the normal practice of pretending there is only one school). Each school offers a unique and distinctive illumination of economic and social reality:
Neoclassical economics

Behavioural economics

Institutional political economy

Evolutionary political economy

Post Keynesian political economy

Ecological economics

Feminist political economy

Radical political economy

Austrian economics
This is an introductory subject so no previous study of political economy or economics is required to enrol.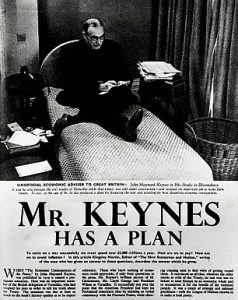 The World Economy SincE 1900
Planned for 2020.
Learn about major changes to the world economy since 1900. Particular focus is given to changes of ideas and policies in regards to the role of governments and markets. Topics include: (i) Economic impact of two World Wars (ii) Great Depression and Keynesian macroeconomics; (iii) the rise and fall of the USSR; (iv) Long post war boom and stagflation; (v) Rise and fall of Japan; emergence of China; (vi) Global Finance Crisis (vii) Climate Change and Environmental Limits. This is a subject in economic history so has a strong focus on qualitative methods of analysis. No previous study of economic or history is required. Register your interest and we can notify you when enrolments are open.
Comparative economic systems
This subject examines different types economic systems, including social-democratic (welfare state) capitalism, neoliberal capitalism, command socialism, market socialism. Applied case studies include Sweden, the United Kingdom, China, the USSR and Japan. We also examine proposed economic systems including steady-state and de-growth economic systems. Register your interest and we can notify you when enrolments are open.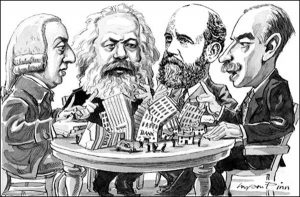 INtermediate Political Economy
A subject for those that have completed 'Introduction to Political Economy and Economics'. This subject explores the three major pillars in political economy: institutional political economy, Post-Keynesian political economy and Marxian political economy. Students also can choose to study one further school of political economy, available options include ecological political economy, feminist political economy and behavioural economics. Register your interest and we can notify you when enrolments are open.