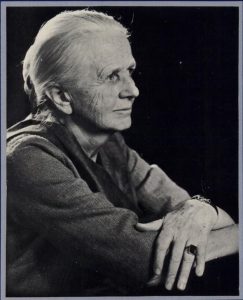 Joan Robinson – A Leading Post Keynesian.
intermediate Political economy
This subject looks at both particular schools of political economy and particular topics within political economy. This subject builds on the subjectSPE101 Introduction to Political Economy (which is an pre-requisite for this subject). The prior undertaking of either (or ideally, both) the subjectsSPE102 The World Economy Since 1900 and SPE201 Comparative Economic Systems is also recommended.
DETAILED information About the subject
Design: This subject is taught in 'flipped classroom' mode whereby you first view an online lecture, then undertake some set reading and then participate in a weekly 90 minute tutorial discussion (with a short break at the 45 minute mark). The lectures and readings are all downloadable and can be done whenever you like. The lectures can either be viewed, or simply listened to as podcasts. You can choose from either a face to face or online tutorial. If you want to occasionally switch to online tutorials (or vice versa) this is usually possible upon request.
Dates and times
Tutorials start Tuesday 13th October 2020, 6.00-7.30pm (face to face tutorials) and Wednesday 14th October 2020 6.00-7.30pm (online tutorials).
The subject runs for 9 weeks and concludes Tuesday 15th December (face to face) and Wed 16th September (online)
All times above are Australian Eastern Standard Time. Please bear this in mind if you are outside of Melbourne/Australia, noting daylight saving time change in both locations. If the online tutorial occurs at an impractical time for you, please let me know what time(s) would suit you so in the event that we get enough enrolments for a second online tutorial I might be able to hold that tutorial at a more convenient time for you.
Location: This semester we have a splendid space at Prosper Australia. Level 1, 64 Harcourt Street North Melbourne VIC 3051. Parking should be available and it is accessible via public transport. For those choosing to attend the online tutorial the location is anywhere in the world where there is a reliable internet connection.
Cost: AUD$240 (waged), AUD$170 (unwaged).
Payment: On receipt of your registration, we will invoice you. Payment is usually undertaken by electronic funds transfer. Payment of the invoice is due 14 days before the commencement of each subject.
Refunds: If you attend the first class and find that for some reason it is not what you are seeking then we can provide you with a full refund provided that we are notified within 7 days of the first class.
Assessment: There are regular questions and answers to allow you to self-test your knowledge, but the results of such self-tests are only available to you. Tutorial discussions are also a great opportunity to test and clarify your ideas.
Consultation: If you need help with any of the material you are very welcome to ask. We can talk to you before, during or after class, via phone, email or Skype/Zoom.
Accreditation: The purpose of the course is to provide you with a high-quality, accessible, university-level introduction to political economy and economics rather than to provide accreditation in the form of a degree or similar. However, if you undertake and complete the course, you can obviously list that you have done so on your resume and we are able to provided verification of your participation and engagement with the subject.
Student feedback: This course has not run previously. However, you can see from my C.V. I have extensive experience teaching in this area. Click here to see the complete set of student feedback forms for SPE's last course offering (SPE101 offered in late 2019).
Week 1. classical political economy
We look at some of the concepts and debates that were of central concern to the classical economists such as capital, value, land, growth and distribution. In doing so we discuss the ongoing relevance of classical political economy to contemporary analysis and contemporary debates.